If you're interested in getting involved in the world of cryptocurrency, you probably know by now that one of the essential things you need is a crypto wallet address. It's the crucial first step to exploring your options in cryptocurrency.
One popular option you can explore is the Metamask wallet. What exactly is Metamask anyway? This article will discuss the basics of a Metamask account so that you can explore opening one for your crypto transactions.
What is Metamask?
MetaMask is a browser extension that functions as an Ethereum wallet. You install a Metamask extension just like you would any browser plugin. Once you install Metamask, you can use your Metamask wallet to store Ether and other ERC-20 tokens. You can use them to interact with another Ethereum address.
Once Metamask is connected to Ethereum-based dapps, users can use Metamask to spend their coins in blockchain-based games, stake them in gambling applications, and trade coins on decentralized exchanges or DEX.
The Metamask app provides users with an entry point to the world of decentralized finance or DeFi. Users can then access DeFi apps with the help of their wallets. You can even store digital assets and non-fungible tokens (NFTs) in your wallet.
MetaMask was created in 2016 and has become one of the most popular Ethereum wallets. Before 2019, it was only available as a browser extension for Google Chrome and Firefox browsers. Now, even mobile users can access their Ethereum wallets through Metamask mobile.
How to create a new Metamask account
While the Metamask extension might seem complicated for beginners, this wallet is one of the simpler Ethereum wallets and dapp browser extensions. It only takes a few minutes at the most to install this hardware wallet.
To install Metamask, you would need a Chromium-based browser like Chrome, Brave, or Firefox. You need to download and install the official Metamask extension. You can find this on the Metamask website. Your browser will automatically detect which extension it needs, so downloading the right one should be easy.
Once this has been successfully installed, you'll be redirected to a splash screen. You should then click on the 'Get Started' button so you can create a new wallet address using Metamask.
From there, you click on the 'Create a Wallet' button. You will be asked if you want to help improve Metamask. If this doesn't interest you, you can click 'No thanks.' Otherwise, you can click on the 'I Agree' option.
Next, you'll be asked to pick a password. Your password should be at least eight characters long. It would be ideal if you used a unique password that contains symbols, numbers, and a mixture of upper and lower-case letters.
You'll be redirected to the Terms of Use. Once you agree, you need to click on the 'Create' button. MetaMask will then present you with your unique backup phrase. You need to write this down carefully, with the words in the same order as they appear on-screen.
You'll need this phrase in case you lose access to your computer. Thus, it should be saved somewhere safe and secure. Anyone with your 12-word backup phrase will gain access to the funds stored in your Metamask wallet, so you should keep this safe. After that, you click 'Next.'
You'll be tasked to confirm your backup phrase on the next screen. You should click 'Confirm' once you're done. You then click on the 'All Done' button on the next page, and you're all set.
How to install Metamask app
You can also use Metamask on your mobile device. You can look for the Metamask app on the App Store, Google Play, or the Metamask website.
First, you download the app compatible with your device. You then have to import your wallet from your seed phrase. Once you're in, you'll be able to access your ERC-20 and ERC 721 tokens.
The default home screen will redirect you to the Ethereum main network, which most applications use. Under 'Wallet,' you'll see that you can choose between the Goerli Test Network, Kovan Test Network, Rinkeby Test Network, and Ropsten Test Network. These test networks ease development, allowing developers to test their products or use their applications. This is like 'play money.'
Having Metamask mobile is helpful, especially when making transactions on other mobile apps. With this app on your device, it'll be easier to navigate through decentralized apps. The app functions like the browser plugin, so you won't have a problem using it if you're used to the desktop version.
How to use Metamask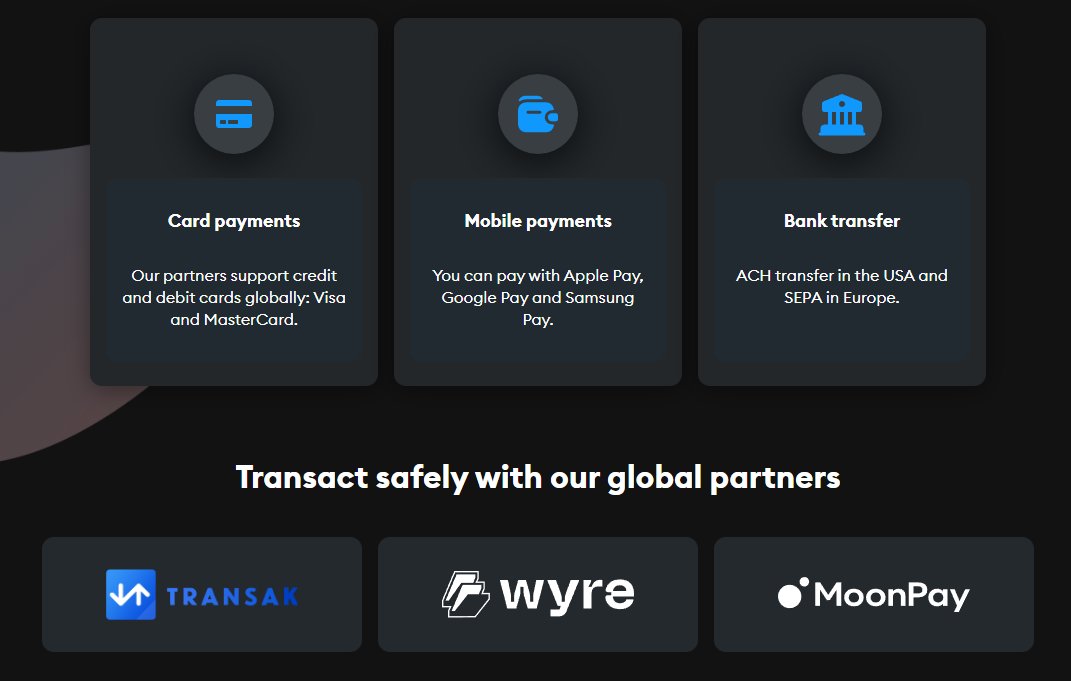 Once your wallet is installed, you'll be automatically logged in. If you find yourself logged out, you simply need to log back in by clicking on the Metamask icon on your browser. This is usually found by the URL bar.
You can access your list of assets by clicking on the 'Assets' tab and check your transaction history in the 'Activity' tab.
To send coins using your wallet, you need to click the 'send' button and input the recipient address and amount you're sending. You also need to select a transaction fee to send coins. Alternatively, you can manually adjust the transaction fee through the 'Advanced Options' button. You can use information from ETH gas stations or other platforms to choose a more acceptable price. After you click the 'next' button, you can confirm or reject the transaction on the previous page.
To use Metamask wallet to interact with dapps or smart contracts, you usually need to find a 'Connect wallet' button or something similar on the platform you're using. After clicking this, you'll see a prompt asking if you want the dapp to connect to your wallet.
By connecting your wallet to Dapp, the Dapp will be able to see your address. Your funds are still secure. Once connected, you can interact with the dapp and its features. If payment within dapp is required, a pop-up window will direct you to your existing wallet to confirm the transaction.
How to add ETH to your Metamask wallet
Upon creation of your wallet, you'll be redirected to its swap service. Metamask swap service is basically a dex aggregator that allows you to interact with multiple decentralized exchanges such as UniSwap. Before interacting with a decentralized exchange, you will need some ETH to pay the transaction fees on the Ethereum network.
You can transfer it directly to your wallet if you already have some ETH. You have to click on the account address near the top so you can copy your Metamask wallet address to your clipboard. You paste it to your crypto exchange and then use it to receive the ETH.
If you need to buy ETH, click the 'Buy' button. You can use Wyre or Transak to purchase Ethereum. You'll be redirected to the Wyre website if you choose the Wyre option. You need to input the amount you intend to buy in dollars, then scroll down the page. Agree to Wyre's terms and conditions, and click 'Next.'
You'll have to share information on the next page, including your address, email, phone number, and debit card number. Once your payment is confirmed, the ETH will be automatically added to your funds.
If you opt to buy ETH using Transak, you'll be asked to enter the number of digital assets you want to purchase, then click 'Buy Now.' You should then enter your wallet address, then click buy ETH. You need to enter your email address and verify the transaction. You then need to share personal information. Once the payment goes through, you'll have ETH in your token wallet.
What are the advantages of using Metamask as your Ethereum wallet?
As far as hardware wallets go, Metamask is one of the most popular options. You simply need to download the extension on the Chrome store or the app for mobile users. There are over 21 million active users every month, demonstrating how well-trusted Metamask is.
Moreover, managing your wallet is simple and easy. Instead of private keys, you need to memorize a set of words. Transactions are also signed on your behalf, making it convenient for you to add funds.
Having Metamask as a desktop extension or app saves your device space. MetaMask users don't have to download the Ethereum blockchain. MetaMask sends requests to nodes outside of the user's computer.
Most dapps are designed to be compatible with Metamask, making it easier for you to send Eth. You don't have to jump through hoops to navigate through decentralized applications with Metamask.
Should you open a Metamask account?
Having an account can be very useful if you want to buy unique digital items such as NFTs and play competitively on blockchain-based games. You can also use your wallet to invest your coins online.
Compared to other wallets, it's relatively simple to use. The installation process is straightforward, and you don't need much space to use Metamask. It's a great entry point to the world of cryptocurrency and the blockchain network.
Now that the world is becoming more welcoming to blockchain technology opening a Metamask account is an excellent first step to exploring the possibilities of cryptocurrency.